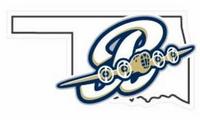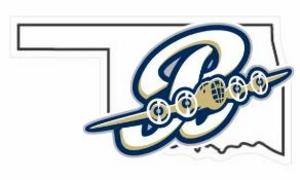 Bombers Roster Features Large Oklahoma Contingent in 2016
Five Players from State of Oklahoma to Play for Bombers
Bryan-College Station, TX (March 30, 2016) - The Brazos Valley Bombers are proud to announce the welcoming of five state of Oklahoma players to the team for the 2016 season. Jake Cowan from OSU, along with the additions of Ryan Madden from OU, Ben Hollas also from OU, Hunter Uzzle from Eastern Oklahoma State, and Ryan Johnson from Eastern Oklahoma State.
Sophomore pitcher Jake Cowan from Oklahoma State University is a great addition to the Bombers pitching rotation. Cowan went 5-0 his freshman year at Cowley County CC before transferring to OSU, had eight saves and a 1.89 ERA in 23 relief appearances, and racked up an impressive 44 strikeouts in 33.1 innings.
Freshman Ryan Madden, a right-handed pitcher (RHP) from Oklahoma University, looks to bolster the Bombers bullpen with his excellent arm talent. Madden was a Four-year letter winner under head coach Rick Harig at Fairview High School and led the state in wins as a junior and in home runs as a senior.
Sophomore Ben Hollas was a TCL Champion last season with the Bombers and an All-TCL second team honoree. Hollas is currently an outfielder for the University of Oklahoma, but played two seasons at Hill (Texas) College before transferring. Hollas hit .360 for the Rebels in 2014 as a freshman, and .383 in 2015 as a sophomore with a .470 on-base percentage.
Sophomore Hunter Uzzle, a catcher from Eastern Oklahoma State, comes to us from Orange City, Texas. Uzzle played in 23 games last year hitting .273 with 2 home runs, 14 RBI's, and scoring 28 runs.
Sophomore Ryan Johnson, a left-handed pitcher (LHP) also from Eastern Oklahoma State, has played in 7 games going 4-1 with a 2.42 ERA in 22.1 innings pitched and tallied 24 strikeouts. The Bombers look forward to a big contribution to the bullpen from Johnson this summer.
Affordable family fun returns to Cellucor Field as the Bombers 10th Anniversary season begins May 27th. For tickets and more information about the three-time defending champion Bombers, call (979) 779-PLAY or go to www.bvbombers.com. Download the Bombers mobile app today for all the latest news, social media and promotions: http://bit.ly/bvbombersapp